Modèles Réduits /
Scale Models
Cliquer sur texte pour version française... Clic image for english
Tous les kits sont à l'échelle 1/12 sauf indication contraire.
All kits are 1/12th unless specified otherwise.
Complete

Started/Débuté

Untouched/Non commencé

To come/A venir
Wish List/Permis de rêver
Voici une image de ma vitrine presque pleine de modèles.../Check out my models display...
Honda RA273 - To come

Lotus 49B Ford F-1

Williams Renault FW19 Scale 1/24

McLaren Ford MP4/8 - Senna Scale 1/20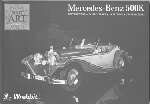 Mercedes 500k 1936 Scale 1/10

Alfa Romeo - Scuderia Ferrari - Pocher 1/8
---

Ferrari 312B2 - Protar

Fujimi's Enthousiast Porsche series
356B, 356C, 911 from all eras and style...

McLaren M23 - Texaco-Malboro (Tamiya)

Lotus 72D (Tamiya)

Ferrari F40 - Pocher kit Scale 1/8

Mercedes 540k - Pocher kit Scale 1/8

Tyrrell F1 (just re-issued by Tamiya)

Matra M11 (just re-issued by Tamiya)

Ferrari 312 T5 (protar)

Any LeMans or CanAm big scale cars!!!
---
Links:
Shops - Orders

Good Price. Shipping nice?? Bon inventaire.
Pas chere mais petit inventaire
Pas complet encore. Seulement Racing.
Not opened yet. Fall 2000
Has tamiya 1/18 for 25$!!
Shiping 1/12 15-30$ shipped from outside US
Handmade kits (most 1/43)

---

Toronto. Semble plus chere..
Tient UT Porsche 911 GT1 EVO: 27.99 Cdn
Toronto. No catalog
Canadien (BC). Nice Price. No TVQ!
5$ Cnd shipping for 3 1/24 or 1 1/12
Canadien
fabrique des Display case. Quebec
Canadien. Items de collectionneurs!
Pas beaucoup de plastique et chere

---

France

Grand Prix Modelers Association.
Nice Archive

Model Car Gallery International -->(hosted by CARS, Chattanooga Auto Replicas in Scale)

Canadien (toronto) Possede une liste de
Hobby Shop dans Toronto.
Bons commentaires sur construction du MP4/13.
Give good critics about cars he builds.
Trapped by CA